We celebrated National Dental Hygiene Month (NDHM) all October long! ADHA® and Colgate® Oral Pharmaceuticals
, Inc.
teamed up once again and featured an incredible lineup of activities to celebrate and keep us inspired all month long. Links to the articles, podcast and recorded webinars are available below for a limited time. Enjoy!
This year's theme is Everyday Extraordinary. While it's easy to see the accomplishments and exceptional leadership of the select few, we often miss the incredible change that we can drive through our own daily work. With your dedication to patients, commitment to advancing oral health in your community, and upholding the highest standards of practice, you are Everyday Extraordinary. 
We Celebrate NDHM with Community Service!
Everyday Extraordinary dental hygienists are making a different to improve access to care through volunteerism. The ADHA Institute for Oral Health Foundation, ADHA and Colgate's Bright Smiles, Bright Futures® thank you for participating in this month-long volunteer drive.  To continue to make a difference, please donate to the IOH Foundation to support research and grants that impact our profession and improve the oral health of our communities.
3-MINUTE NDHM SMART READS
Bring Out the Extraordinary in Patients' Smiles with Colgate®
Colgate® Optic White® Professional In-Office Whitening
The future of in-office whitening is looking bright. Colgate® Optic White® Professional In-Office Whitening features a synergistic combination of a quick-dry whitening serum and a rechargeable LED device designed for dramatically whiter teeth in just 30 minutes when used as directed.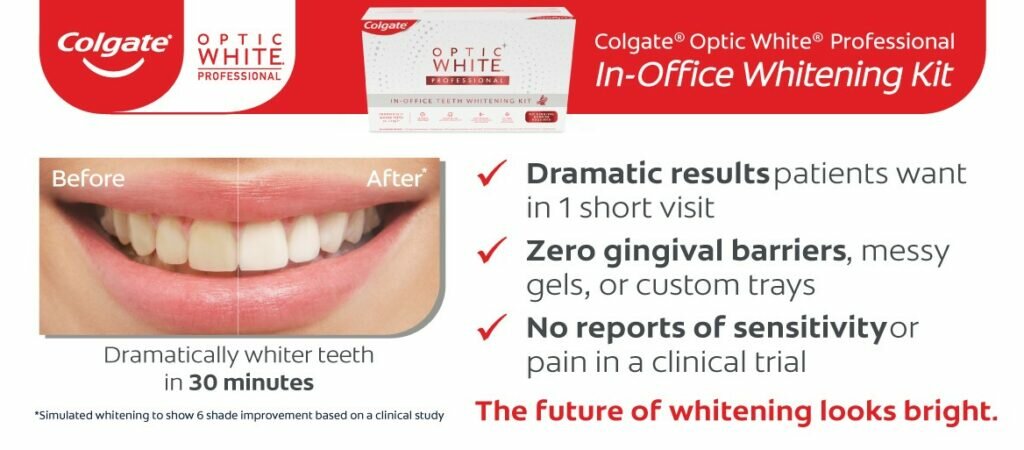 Discover how you can build your practice with Colgate® Optic White® Professional at bit.ly/OpticWhite.