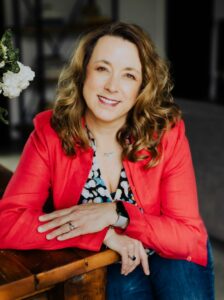 President-Elect
Erin Haley-Hitz, RDH, BSDH, MS, FADHA, MAADH
Erin Haley-Hitz, RDH, BSDH, MS, FADHA, MAADH, of Lincoln, Nebraska, is the 2023-2024 President-Elect of the American Dental Hygienists' Association (ADHA).
A Nebraska native, Erin graduated with a Bachelor of Science in Dental Hygiene from the University of Nebraska Medical Center, College of Dentistry, in 1995 and later earned a Master of Science in Health Promotion and Human Resource Management from Nebraska Methodist College in 2002. She has completed additional education in myofunctional therapy toward earning a certification in myofunctional therapy and lifestyle medicine at Wellcoaches School of Coaching.
Erin practices in general clinical practice and as a partner in Pearly White Prevention, she also provides consulting services and coaching to empower dental hygiene departments and the dental hygienists therein. Erin is also a member of Alpha Xi Delta sorority and a board member of Rho Chapter Corporation.
Erin's membership in ADHA spans her 28 years of practice. During this time, she has held numerous leadership positions within the Nebraska Dental Hygienists' Association (NDHA), including a term as president and delegate. As ADHA District VIII Trustee served on the Executive Committee, Board Governance Committee, and Board Minutes Review Committee. Erin has been a board advisor on the Return to Work Taskforce and the Awards Committee. She has been recognized with several awards, including the component and constituent awards in Nebraska for Dental Hygienist of the Year.
Erin and her husband Travis of five years and have one adult daughter. In their free time they enjoy the outdoors and spending time with family. Erin also enjoys a deep appreciation for the art of ballet and dance, having pursued it from early childhood through college.