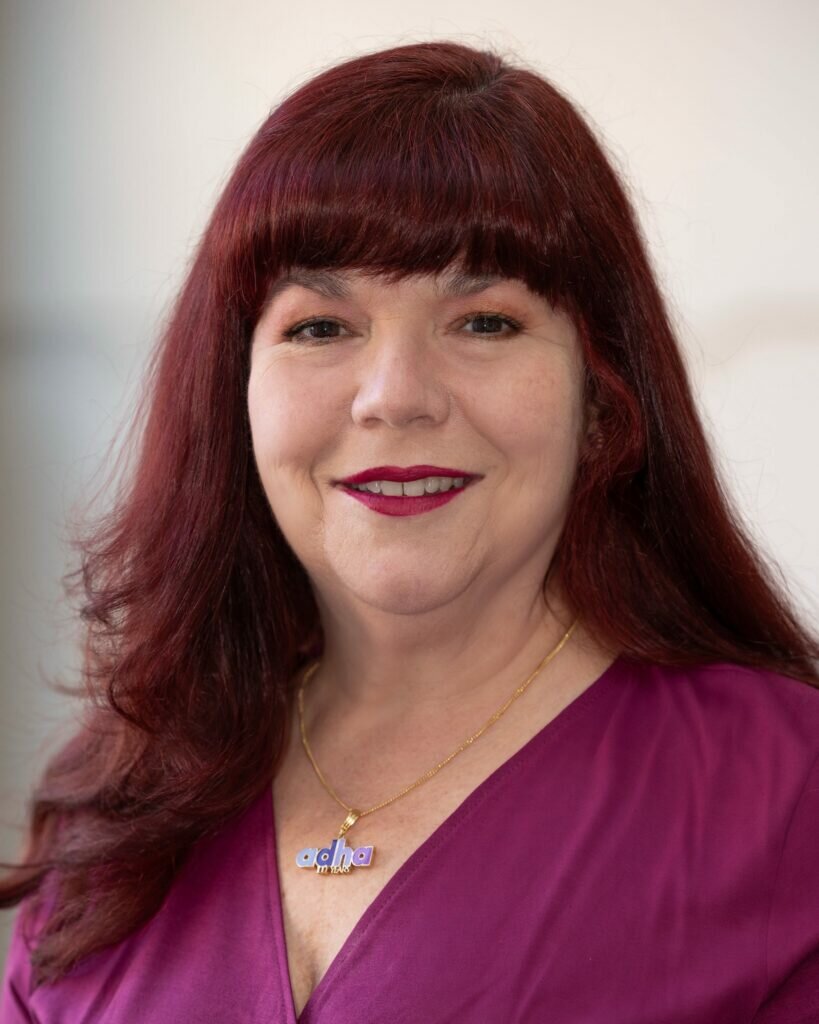 President
Becky Smith, CRDH, EdD, FADHA
Becky Smith, CRDH, EdD, FADHA, a Miami, Florida native, is the 2023-2024 President of the American Dental Hygienists' Association (ADHA).
Becky graduated from Miami Dade College's Dental Hygiene Program in 1991. She then worked as a public health dental hygienist on a Native American Indian reservation for 10 years before moving to private practice. She earned a Bachelor of Health Services Administration from Florida International University in 1998, a Master of Public Health in Epidemiology from the University of Miami in 2005, and a Doctor of Education in Higher Education Administration from the University of Florida in 2011.
Currently, Becky is a professor at Miami Dade College, where she has been teaching since 2005. Her areas of specialty are periodontology, dental materials & specialties, pre-clinical dental hygiene, and clinical dental hygiene. She has also been a co-advisor for SADHA since 2006.
Becky is very active in the American Dental Hygienists' Association (ADHA) on a national, state, and local level, having served as a national and state delegate several times. The proud daughter of a Cuban mother and American father, she is fully bilingual in Spanish and English. In her spare time, Becky enjoys all things Disney, reading, movies, the beach, traveling and being a mom to her daughter Arielle and her four-legged family members.